Last week (2nd - 6th) was blessed with sunshine and delightfully Spring induced warmth, which made for a welcome change. It was so mild in fact, for the first time in 2015, we threw caution to the wind, and opted to leave the waterproofs inside! Hurrah!
If your children hadn't informed you already (which would surprise me) then you'd be impressed to know that your children had been making and drinking stinging nettle tea, much to their initial terror, but later delight (mostly). The week saw a continuation to the cooking outside theme and recent weeks have seen the children's interests develop from fire lighting to play cooking over pretend fires, to foraging for natural ingredients this week to create a revitalising and healthy natural tea. It's been great seeing this development of interest, however, once we had cooked the pancakes a few weeks ago, that's all they wanted to do. The sessions revolved around reinforcing the children's ability to spot the required ingredient for our Nettle tea. Lots of deeper learning went on throughout, where by the children learnt to spot what this otherwise tricky customer looks like, and the benefits to the user in relation to its medicinal properties. Whether you subscribe to homoeopathic properties of herbal remedies or not, the results of the sessions were very positive and the children very much enjoyed the foraging part, mostly due to them being actually able to pick something that we've always warned them not to!
As with the previous weeks Forest School, the children were briefed about the kinds of plants the children can and can't play with or pick. We were aiming for the Stinging Nettle; a plant the children have been warned about, but one that can be touched carefully should they want to, but at there own peril! There is a lot to be said about dispelling myths surrounding plants with children, and although we fervently point out plants like Lords and Ladies (which is becoming more prevalent as the weeks continue) should never be picked, there are benefits of others, just like picking Blackberries through their thorns. With gloves on (which was a learning journey just on its own) we marched off from the cabin, armed with a colander to collect the newest leafy growth of the Nettles as they emerged from their wintery slumber. Sounds a bit mean really.
Now because Red Fox is the hardy outdoor type, he showed the children can pick up stinging nettles without gloved hands if they are very careful, and pick from underneath the plant. The stinging hairs all point upwards, so if you can manage to nestle your fingers down and under and then pull up you can successfully pick those juicy sweet tips, which make a rather delicious snack popped straight in the mouth...If you're brave enough of course. The children did struggle a little with gloved hands to pick just the tips of the nettles and we did end up with some foreign entities in the colander too so we picked through them after to remove anything we didn't want in our tea, including grass, nettle stems and roots and occasional bug that hitched a ride. Some courageous children fancied picking without the protection of gloves and despite being stung on occasion, were actually ok with it. We also got a little confused between the Dead Nettles and Cow Parsley which grew in and around the nettles too, but it was all a valuable learning experience.
It was also a good time to remind the children about Dock leaves and how they can (if you believe it...) help sooth the sting. I do think a sting from a Nettle is something of a right of passage of childhood, and Dock I feel goes hand-in-hand. There's an excellent quote from John Wright on the perceived placebo effects of Dock leaves on stings: (River Cottage Handbook No.7 'Hedgerow') "The miraculous alleviation of the pain is probably entirely psychological: but the confidence-trick is as valuable as the notions of tooth-fairies and Father Christmas and should be perpetuated stoutly."
Once gathered we brought the freshly collected leaves back to the cabin, with stung hands (and the odd stung tongue) hoping this brew would be worth the pain. The other aspect to this week was the continuation of the theme of fire, by boiling the water needed in the Kelly Kettle. I didn't see the point of pre-boiling the water so it was ready as there would have been little educational benefit or learning to gain from this. We washed the leaves making sure there were no little bugs or unwanted 'bits' that were going to end up in our foraged tea. After a quick rinse, into the jug they went topped up with hot water, a few spoons of rapadura sugar and some lemon slices to add a little extra flavour. We let it brew for a few minutes or so, then drained the leaves and lemon out. Letting it cool considerably, we shared our tea and discussed the tastes. Overall it went down really well! Not being one to waste things, I let the children try the blanched stinging nettles as well, which were as much a hit as the tea was.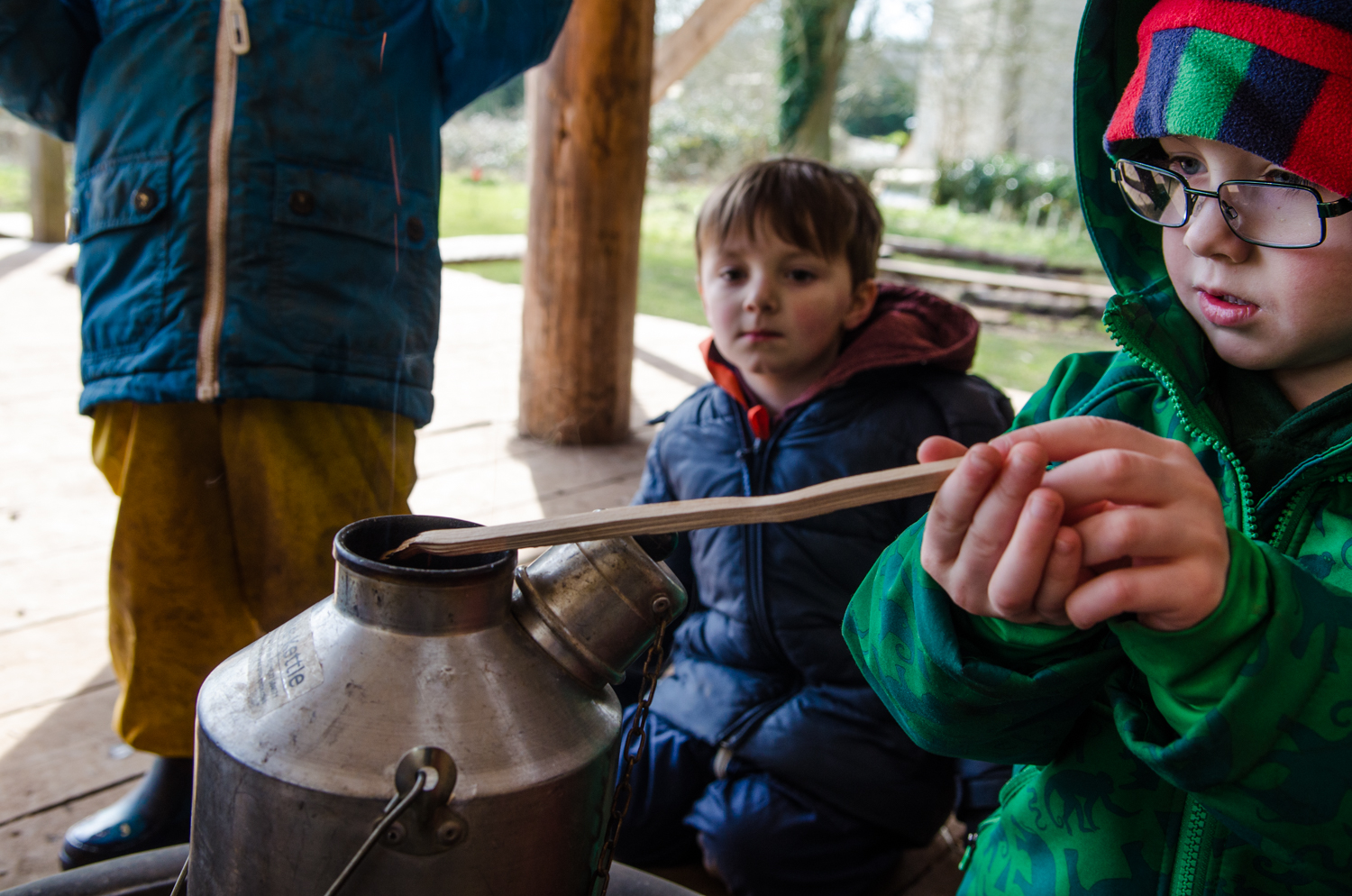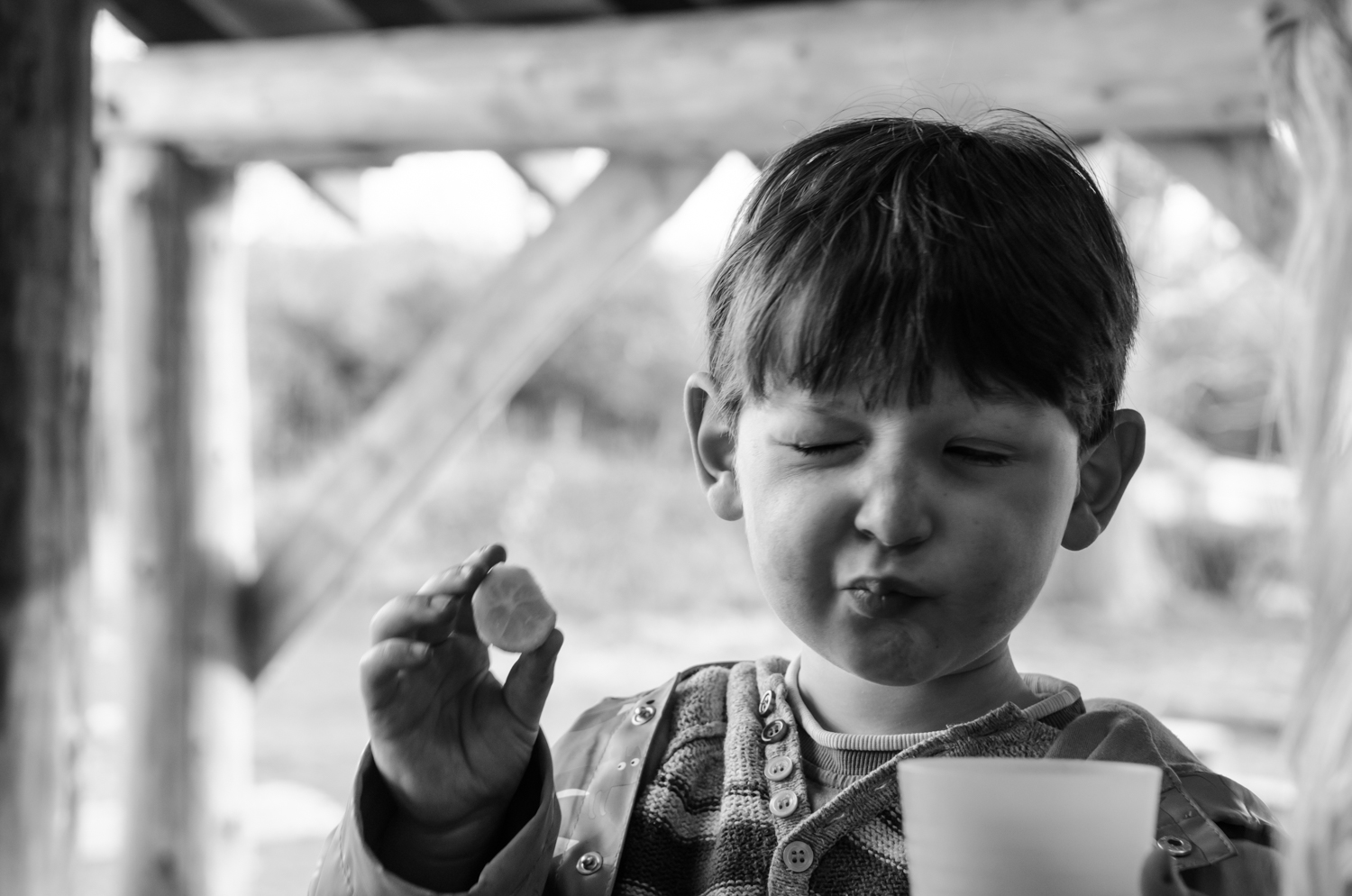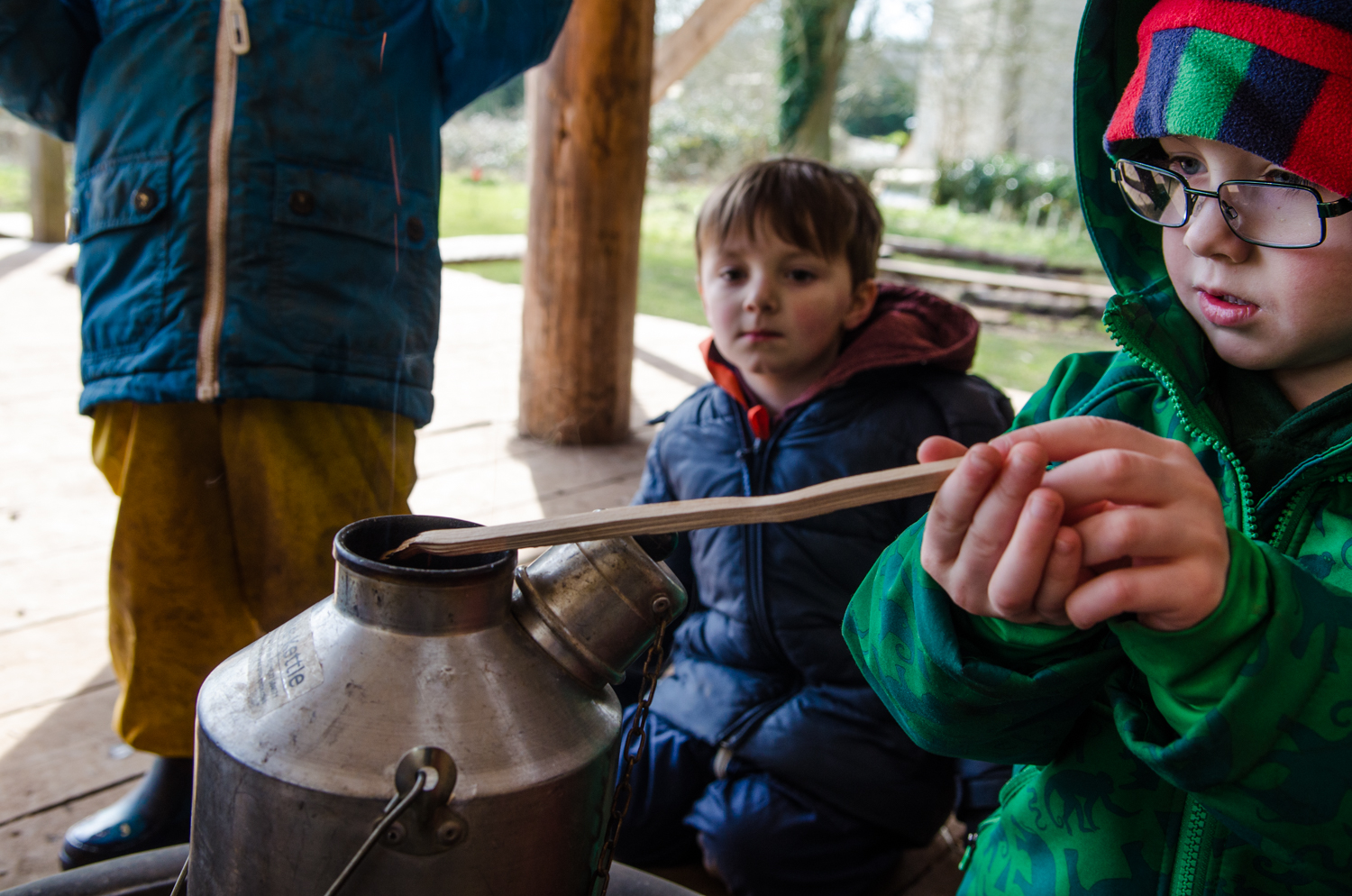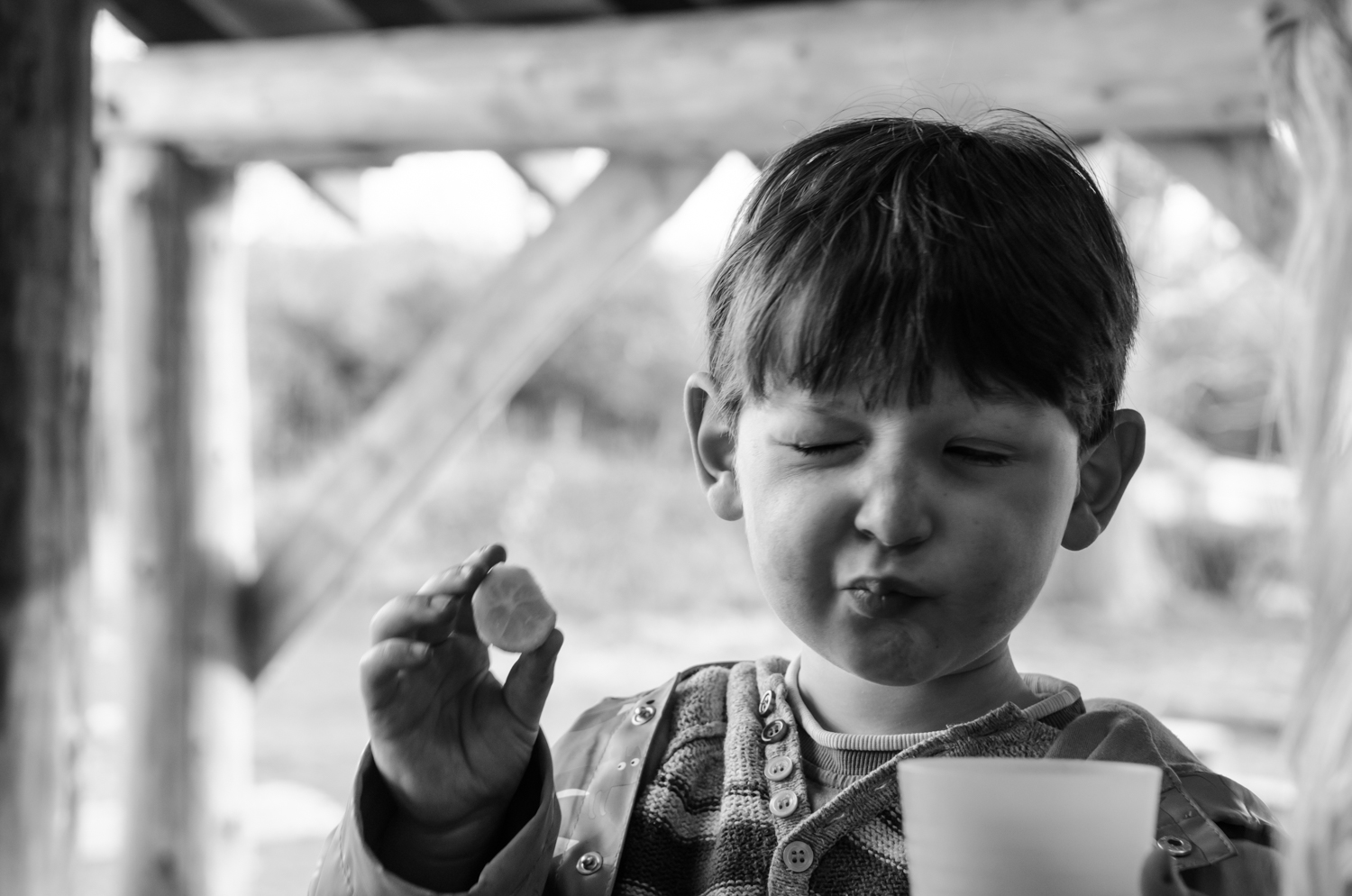 Enjoy your weekends everyone, and thanks for reading,
Red Fox